Urge President-elect Biden to keep his promise.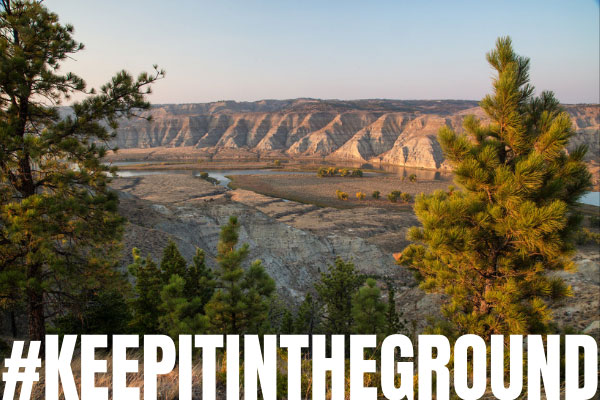 Keep dirty fossil fuels in the ground
The federal government needs to get out of the fossil fuel business and start putting public lands to work for the climate

Dear Guardian,
To immediately make progress on climate action, President-elect Joe Biden has pledged to ban new oil and gas leasing on America's federal public lands and waters on Day One of his administration.
Join Guardians in urging President-elect Biden to keep his promise to keep dirty fossil fuels in the ground.
Nearly a quarter of the country's total greenhouse gas emissions come from coal mining and oil and gas drilling on public lands. We don't have any chance of significantly reducing emissions or seriously confronting the climate crisis if we keep leasing public lands to the fossil fuel industry.
Over the past four years, the Trump administration rolled back a coal leasing moratorium on federal public lands and offered over seven million acres of public lands in the lower 48 states for oil and gas leases. Thankfully, lawsuits by Guardians and our allies have invalidated many of these leases, but the incoming Biden administration must take immediate steps to put America on track.
When bold climate action is so urgently needed, we cannot waste this opportunity to take essential steps. For the climate, clean air and water, and a clean energy future that works for both people and the planet, the federal government must get out of the fossil fuel business.
WildEarth Guardians and our members have been at the forefront of the movement to #KeepItInTheGround, so please stand with us again and take action today.
For the Wild,

John Horning, Executive Director
Share this message with friends and family
WildEarth Guardians protects and restores the wildlife, wild places, wild rivers, and health of the American West.
photo credit: Bob Wick, Bureau of Land Management