Signup for our emails
Login

Restore Grizzlies to the North Cascades Ecosystem
| | |
| --- | --- |
| Send a Letter Today | |
Dear Guardian,
Grizzly bears are slowly emerging from their dens this spring in Yellowstone and Glacier National Parks. Although a bit groggy and hungry after a long winter's sleep, the first sightings of grizzlies in the Greater Yellowstone and Northern Continental Divide ecosystems are a highlight of the season for wildlife lovers across the nation. And now, you have the opportunity to welcome them home to Eastern Washington's North Cascades National Park too.
The National Park Service and the U.S. Fish and Wildlife Service are collaborating to make long-overdue restoration efforts a reality in one of our nation's last remaining wild landscapes. Sign our citizen's letter by April 24 to tell the feds to bring back the bears!
Once numbering over 50,000 across the American west, grizzly bears in the Lower 48 were hunted, poisoned and trapped to near extinction by the 1930s. Now, they exist in less than two percent of their historic range.
Now, in an important step toward recovering this cherished species, the feds are considering a plan to restore grizzly bears to their key historic homelands of the North Cascades. Sign our citizens' letter to encourage the recovery of the iconic bruin to the Wild West.
The agencies are seeking public comments on a Draft Environmental Impact Statement outlining potential plans to reintroduce grizzly bears to the North Cascades Ecosystem. Please sign our citizens' letter by April 24 and encourage the feds to restore grizzlies to the ecologically rich, protected habitat of the North Cascades, or submit a comment of your own to the Service before April 28.
With your help, we can bring the bears back to the places they belong.
For the wild,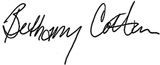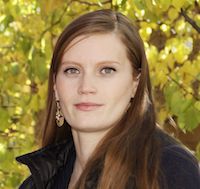 Bethany Cotton
Wildlife Program Director
WildEarth Guardians
bcotton@wildearthguardians.org

photo credit: Sam Parks Photography

Stay Connected:
WildEarth Guardians' mission is to protect and restore the
wildlife, wild places, wild rivers, and health of the American West.
ARIZONA * CALIFORNIA * COLORADO * MONTANA * NEW MEXICO * OREGON * WASHINGTON
MAIN OFFICE: 516 Alto Street, Santa Fe, NM 87501 p) 505.988.9126
If you received this message from a friend, you can subscribe.
Unsubscribe or reduce the number of emails you receive by Managing Your Subscription