Signup for our emails
Login

You are invited!
| | |
| --- | --- |
| Will you be attending? | |
Dear Guardian,
You are invited to join WildEarth Guardians staff, board, and members for a fun-filled evening at Upslope Brewing Company to celebrate our shared work to protect and restore Colorado's wildlife and wild places.
When: Wednesday, September 13, 6:30 P.M. – 8:30 P.M.
Where: Upslope Brewing, 1898 S. Flatiron Ct., Boulder, CO 80301
Guardians' Endangered Species Advocate, Taylor Jones, will be accompanied by Development Director, Kevin Gaither-Banchoff, and will share updates on our bold vision, innovative strategies, and advocacy in Colorado.
In the past year we've given lynx new hope for survival in Colorado's high country, secured a settlement to help move western Colorado away from coal to clean energy, and so much more. Now it's time to step it up even more!
Bring a guest, your questions, your checkbook, and your enthusiasm!
To RSVP or for more information, email Kevin at Kevin@wildearthguardians.org or call 520-869-4673.
For the wild,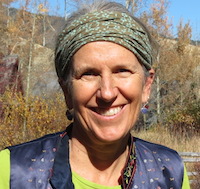 Carol Norton
Associate Director
WildEarth Guardians
cnorton@wildearthguardians.org

photo: Joseph Thomas
Stay Connected:
WildEarth Guardians' mission is to protect and restore the
wildlife, wild places, wild rivers, and health of the American West.
ARIZONA * COLORADO * MONTANA * NEW MEXICO * OREGON * WASHINGTON
MAIN OFFICE: 516 Alto Street, Santa Fe, NM 87501 p) 505.988.9126
If you received this message from a friend, you can subscribe.
Unsubscribe or reduce the number of emails you receive by Managing Your Subscription