Clare Dunne Art Show Friday December 8
| | |
| --- | --- |
| All proceeds benefit WildEarth Guardians | |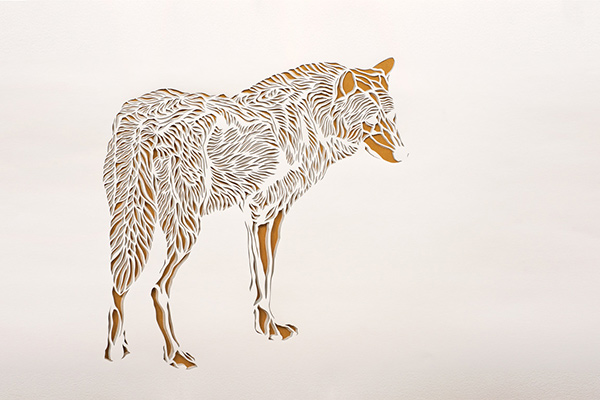 Dear Guardian,
Join us for one night only to see Clare Dunne's latest works of art. Wolves, owls, and other creatures will be let loose into the world.
Ms. Dunne's show will include 20 wildlife paper cuts. In these works, she is allowing negative space to create image, as the natural limitations of the process force her to distill the contours down to the elemental qualities of the animal or bird, and at the same time honor the integrity of the paper. Color is also simplified to an investigation into complimentary colors.
Where:
PHIL's Space
1410 2nd St, Santa Fe, NM 87505
When: 5 to 8pm
100% of the proceeds will benefit WildEarth Guardians. Ms. Dunne specifically chose to benefit WildEarth Guardians. She says "It is my attempt to give back a little to the wilderness and the wild animals that have inspired my art since first moving to New Mexico in 1997."
For more information contact Carol Norton via email or by calling 505-440-7158.
For the wild,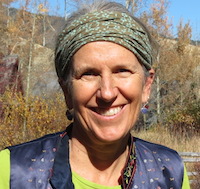 Carol Norton
Associate Director
WildEarth Guardians
cnorton@wildearthguardians.org

photo: Jamie Hart
Stay Connected:
WildEarth Guardians' mission is to protect and restore the
wildlife, wild places, wild rivers, and health of the American West.
ARIZONA * COLORADO * MONTANA * NEW MEXICO * OREGON * WASHINGTON
MAIN OFFICE: 516 Alto Street, Santa Fe, NM 87501 p) 505.988.9126
If you received this message from a friend, you can subscribe.
Unsubscribe or reduce the number of emails you receive by Managing Your Subscription