WildEarth Guardians is proud to help the broad coalition of groups and people working to make Arizona safe for mountain lions, bobcats, ocelots, jaguars, and lynx.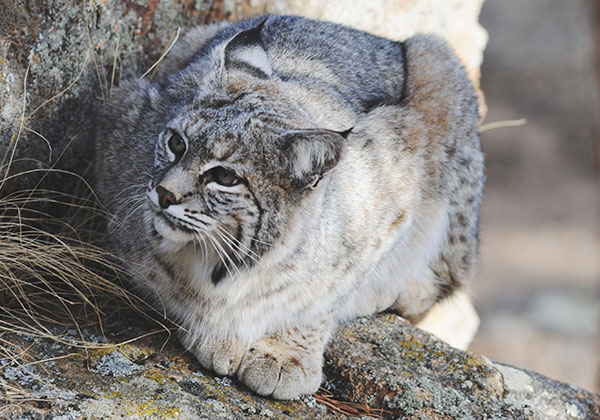 Step up and put your foot down - no more trophy hunting wild cats!
Will you help gather signatures to qualify for the November 2018 election?
Dear Guardian,
As you may have heard, WildEarth Guardians is a proud endorser of the Arizonans for Wildlife statewide campaign to ban the trophy hunting of Arizona's wild cats. We need to gather enough signatures to qualify for the November 2018 election. This is where YOU can help us make history in our state. Our opponents are already mobilizing and we know they will put up a strong fight to continue hunting our iconic mountain lions and bobcats. Please join WildEarth Guardians by signing up to volunteer for this effort at upcoming events across Arizona:
February 24: Phoenix Marathon
February 24: PHX Vegan Food Festival
March 2-4: Historic 4th Avenue Street Fair in Tucson
March 10-11: Tucson Festival of Books
March 17: VegOut Scottsdale
March 23-25: Tempe Festival of the Arts
March 24: Pride Run Phoenix
Native big cats in Arizona are critical to our ecosystems and are an iconic part of the state's abundant wildlife. However, every year, thousands of mountain lions and bobcats are killed in Arizona by cruel and inhumane methods including hound hunting and indiscriminate steel-jawed traps. By allowing this to continue, we are jeopardizing these species' survival in Arizona, risking the delicate balance of our ecosystems, and engraining out-of-touch policies for how we engage with the natural world.
We hope you will join us in helping to end trophy hunting of Arizona's wild cats.
WildEarth Guardians protects and restores the wildlife, wild places, wild rivers, and health of the American West.
photo credit: Thomas Gootz