A Win for a Sacred Landscape and its People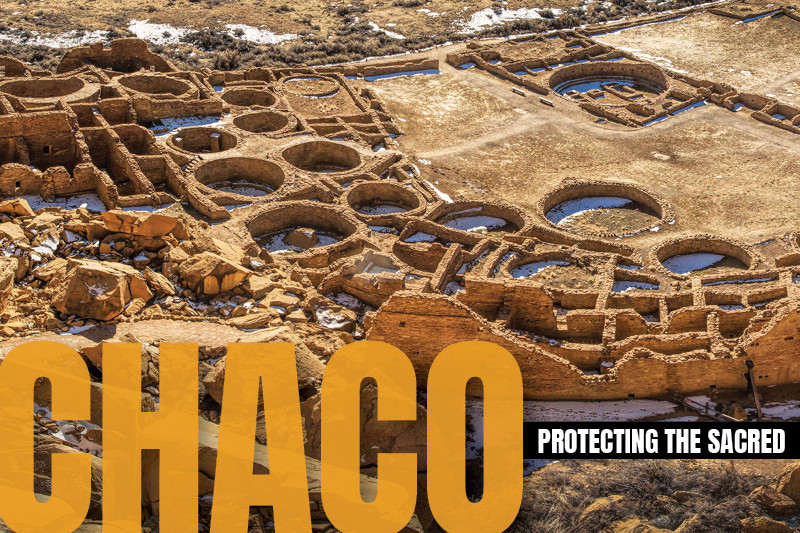 Greater Chaco Spared from Fracking Auction
We Still Have Work to do, But This is Big!
Dear Guardian,
This is a huge win! A little more than a week ago, we asked you to lend your voice in support of the Greater Chaco region, which was facing a wave of destructive and illegal fracking.
I'm here to tell you your voice was heard. In an announcement last night, Secretary of the Interior, Ryan Zinke, canceled the sale of more than 4,400 acres of public lands for fracking in the Greater Chaco region.
Send a message of thanks today to New Mexico U.S. Senators Tom Udall and Martin Heinrich, as well as U.S. Representatives Ben Ray Luján and Michelle Lujan Grisham. Tell them to keep pushing for real protection for Greater Chaco!
For Chaco Canyon and the surrounding lands, the home of the Ancestral Puebloan and today's Navajo people, this is a long overdue and hopeful reprieve.
It means our voices, our actions, our growing Frack Off Greater Chaco Coalition, and our work for justice is winning. And it means that Indigenous communities who live and have powerful ties to Chaco Canyon are starting to be heard. Last year, the Navajo Nation and All Pueblo Council of Governors called for a moratorium on fracking in Greater Chaco.
We're not in the clear yet. Oil and gas companies continue to get permits to drill and frack on lands that they've already leased. And the Interior Department has yet to follow through to adopt a plan to protect the region, its people, our clean air and water, and our climate from unchecked fracking.
That's why we need to keep pressing on stronger than ever. Send a message today to New Mexico's Congressional leaders telling them to keep pushing for real protection for Greater Chaco.
This is a major milestone and a sign that we're on track for even greater success!
Jeremy Nichols, Climate and Energy Program Director

Email Jeremy
WildEarth Guardians protects and restores the wildlife, wild places, wild rivers, and health of the American West.
photo credit: Andrew Kearns