Don't Let Our Public Lands be Fracked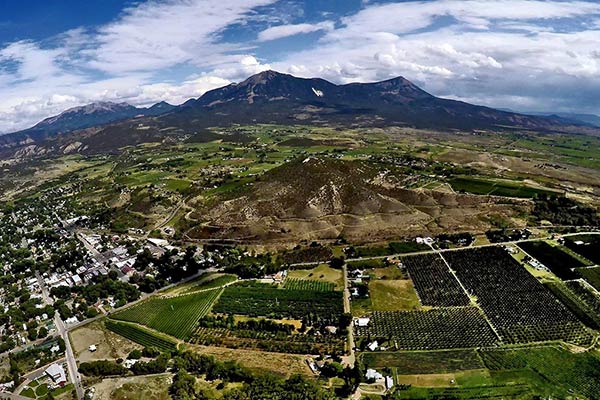 Defend the North Fork Valley and Colorado's Public Lands: Send Your Appeal Today
Keep Our Fossil Fuels in The Ground

Dear Guardian,
The Trump Administration wants to auction away thousands of acres of Colorado public lands for fracking this December, but not if we have anything to do with it.
Now is the time to push back. Send in your appeal today and join other Americans in demanding accountability to our lands, our climate, and our future.
Right now, the U.S. Bureau of Land Management is accepting "protests" of its plans to sell off our public lands. Well, if it's a protest they want, then let's give it to them.
Because what this agency is trying to do is reprehensible. This December, the Bureau of Land Management wants to sell off lands in the Pawnee National Grassland, on the Roan Plateau, next to the Arapaho National Wildlife Refuge, and next to Dinosaur National Monument.
The plan would also auction off public lands in the North Fork of the Gunnison River Valley, home to the towns of Paonia and Hotchkiss, a thriving organic farming community, agri-tourism industry, and an economy rooted to public lands.
Across Colorado, our irreplaceable public lands and communities are being sacrificed to the oil and gas industry. It's up to us to fight back.
Send in your "protest" today and help us deliver a resounding message to the Bureau of Land Management that we won't tolerate their plans to sell off our public lands.
Believe me, your voice matters. In the last year, we've helped rally public opposition to the Trump Administration's attempts to auction away public lands and we've succeeded.
We can do this. We have to do this. Our communities, our clean air and water, our climate, our western wildlife are all at stake.
Send your appeal today and tell the Bureau of Land Management that Americans don't take a backseat to oil and gas companies.
For the Wild,

Jeremy Nichols, Climate & Energy Program Director
Share this message with friends and family
WildEarth Guardians protects and restores the wildlife, wild places, wild rivers, and health of the American West.
photo credit: Steve Huntley