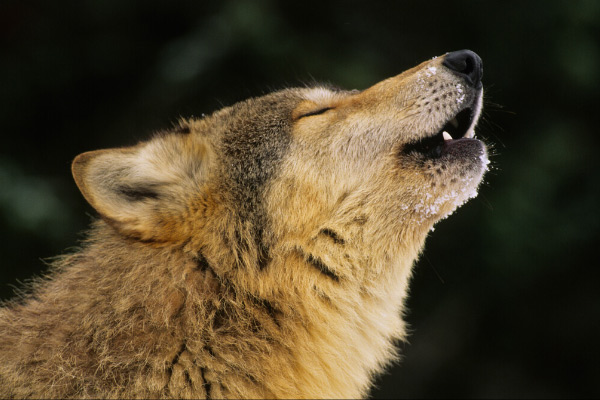 The U.S. Forest Service's livestock grazing program is a disaster for wolves
Coexistence policies must be adopted to end the war on wolves

Dear Guardian,
With commercial livestock grazing permitted on over 102 million acres of the 193 million acres within National Forest System lands, the time has come for grazing policy reform and for the U.S. Forest Service to require wildlife coexistence policies on national forests and grasslands to end the livestock industry's war on wolves and other native wildlife.
Consider this egregious example: Since 2012, 28 state-endangered wolves have been killed on just one forest—the Colville National Forest in northeast Washington—at the request of the livestock industry. Incredibly, 26 of those wolves were slaughtered at the behest of a single cattle corporation—Diamond M Ranch—which grazes its livestock across 78,000 acres of the forest's rugged, heavily-treed Kettle River Range.
Despite the ongoing wolf-livestock conflicts, the U.S. Forest Service (USFS) has continued to permit livestock grazing by Diamond M, and many other corporations like them, on public lands across the West. In fact, in the case of Colville National Forest, the USFS failed to even acknowledge that wolves exist in the region in their most recent Forest Plan. So Guardians sued the Forest Service last week, because this willful negligence is completely unacceptable.
The USFS could put an end to wildlife killing on behalf of the livestock industry in all national forests, but refuses to do so. The agency has the power to change grazing policy and the power to not approve grazing permits. Livestock grazing permits are a privilege, not a right. Diamond M, and other anti-wildlife ranchers, are abusing this privilege with no consequence. It is time for a change.
Wolves and native wildlife deserve better than this reckless complicity of the USFS. Join Guardians in telling the Forest Service that it's time to adopt a mandate of wildlife coexistence when any livestock grazing permit is issued and that bad actors—like Diamond M Ranch—should have their permit privileges revoked.
For the Wild,

Samantha Bruegger, Wildlife Coexistence Campaigner
Share this message with friends and family
WildEarth Guardians protects and restores the wildlife, wild places, wild rivers, and health of the American West.