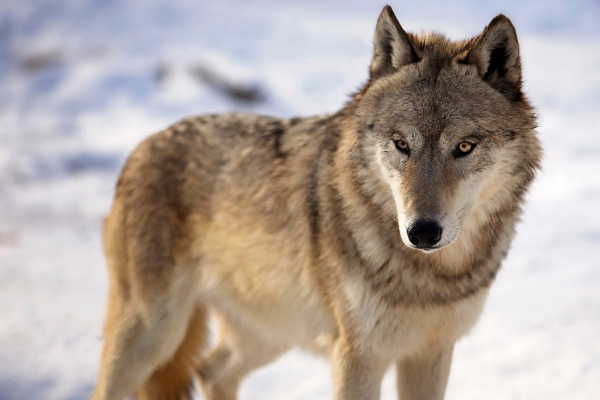 Statewide opportunities are coming up to weigh-in on wolves
Colorado Parks and Wildlife hosting open houses for your input on wolf re-introduction
Dear Guardian,
Colorado voters passed Proposition 114 in November, directing Colorado Parks and Wildlife (CPW) to reintroduce wolves to the Centennial State. But that's just the beginning of a long journey for the recovery of wolves on their native landscapes in Colorado.
We need to ensure that reintroduction is done right—that wolves are respected, protected, and allowed to flourish.
Over the next five weeks, CPW will be hosting a series of open houses during which the public is invited to offer input into the reintroduction process. The emphasis will be on hearing from people like YOU as CPW begins putting together a plan to put wolves on the ground by 2024. CPW needs to hear from wildlife advocates at each and every meeting. Your voice is critical to ensuring a plan that provides the most protection for wolves as the state plans for reintroduction. We encourage you to attend these meetings and tell CPW that:
Wolves belong across much of Colorado—these native carnivores are critical to Colorado's ecosystems and key to balanced food webs.
A reintroduction plan needs to focus on

protecting

wolves, not "managing" them. Wolves are self-managing, social animals and most human interference exacerbates wildlife-human/livestock conflicts.
CPW needs to

fully

support wolf reintroduction. Recent incidents have demonstrated a problematic, anti-wildlife culture among the very people in charge of protecting wildlife. That dynamic cannot stand.
If you want more detailed talking points—or you cannot attend an open house, but want more information—feel free to email us. Again, click here for the full open house schedule and thanks in advance for raising your voice for wolves!
For the Wild,

Lindsay Larris, Wildlife Program Director
photo credit: Lynn Bystrom