Dear Guardian,
Wildlife Services—the federal wildlife killing agency that works for agribusiness—has not suffered a worse week in a long time.
The Sacramento Bee is in the midst of publishing a landmark exposé about Wildlife Services, the Nation's biggest wildlife killer. At the same time WildEarth Guardians filed a lawsuit seeking to challenge the agency's antiquated, inhumane, and damaging programs nationwide.
The veil has been lifted from Wildlife Services and public awareness about the agency's nefarious activities is surging. Now we need your help to elevate this issue and get Congress to act.
First, read part 1 and part 2 of the Bee's exposé. You will be shocked by what you read. Wildlife Services quietly kills more than 5 million animals every year, and you pay for it. Watch for part 3 on Sunday.
Second, read about our lawsuit against Wildlife Services. For too long this agency has refused to consider the risks and inefficiencies of its program, evolving public values for wildlife, and new scientific and economic information concerning wildlife management. We aim to change that.
Third, contact your Congressional representative, tell them about the Bee's exposé, request that they defund Wildlife Services' lethal control budget, and tell them to launch an investigation into this rogue agency immediately. Wildlife Services' officials must be made to explain under oath why they wage a needless war on the nation's wildlife on our public and private lands—with our tax dollars. No agency needs Congressional oversight more than Wildlife Services.
Finally, please consider contributing to WildEarth Guardians. We have launched a new offensive against an incredibly offensive agency. We appreciate your support as we seek to reform—or eliminate—Wildlife Services.
---
For the Wild,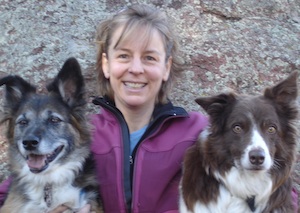 Wendy Keefover
Carnivore Protection Director
WildEarth Guardians
wendy@wildearthguardians.org