Mexican Wolf Kill Order Rescinded, but Fox Mountain Family Will Still Suffer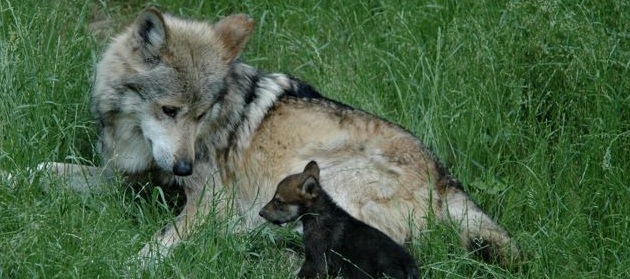 photo credit: Cincinnati Zoo

Dear Guardian,
Thousands of people lit up the lines last Friday to the White House, the U.S. Fish and Wildlife Service, and New Mexico's Congressional delegation to save the Fox Mountain Mexican mother wolf from execution. But her new fate is now arguably worse: she will be captured and taken from the wild and away from her mate and her pups and she will be incarcerated – all because of purported livestock conflicts, even when the livestock owner was compensated for his losses.
Please call the White House, New Mexico Senators Udall and Bingaman, and New Mexico Congressional Representatives Luján and Heinrich now to keep the Fox Mountain mother wolf in the wild, and demand that cattle be restricted from the pack's den area.
White House (202) 456-1111
Senator Tom Udall (202) 224-6621, (505) 988-6511 or (505) 346-6791
Senator Jeff Bingaman (202) 224-5521, 1-800-443-8658
Congressman Ben Ray Luján (505) 984-8950
Congressman Martin Heinrich (505) 346-6781
Please politely tell them:
The Fox Mountain pups need their mother and to be left unmolested in the wild of the Apache National Forest. Like any youngster who loses their mother, those pups will suffer, and the mother will suffer in captivity. Removing members from a pack causes trauma for all the pack's members, and can even cause packs to disband, studies show.
Fewer than 60 Mexican wolves roam the wild, and the Fox Mountain pack contains one of only 6 breeding pairs identified. Removing this wolf is biologically harmful and a huge waste of taxpayer money.
The livestock owner has been compensated for his losses.
Livestock owners within the territory of the Fox Mountain pack should immediately either temporarily remove all livestock from the vicinity of the pups' den, or use electric fencing or herders to manage cattle by day, and barns and corrals to secure the animals at night.
Thank you so much for your calls and emails to decision makers. Your voices made a big difference. But now it's time to make one more call! Thank you for standing up for Mexican wolves.
For the Lobo,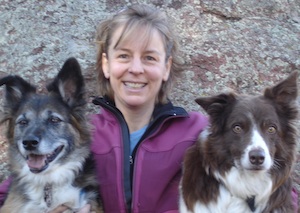 Wendy Keefover
Carnivore Protection Director
WildEarth Guardians
wendy@wildearthguardians.org
Unsubscribe or Manage Your Subscription