Signup for our emails
Login

Volunteer for One of Our Restoration Projects
Its been a great year for the Guardians' Restoration Program helping to improve watershed health and wildlife habitat across New Mexico. If you would like to be kept abreast of our upcoming tree planting and restoration projects, sign up on our email list.
General Volunteers
From stuffing envelopes to organizing and helping at our events, plus everything in between, WildEarth Guardians always needs volunteers. Whether you have just a few hours to give or would like to make a regular commitment of your time, we will put you to work on tasks that suit your interest and availability. Contact us to get started.
Photographers Wanted!
Are you willing to donate your wildlife, wild places or climate and energy photos to WildEarth Guardians? We are always on the lookout for new images to use on our website and in print materials. Please send inquiry or relevant images to our Communications Director Dave Levine. We are also always on the lookout for photographers for our events who have the ability to give us the images in a quick turn around. If you are interested send us an email here.
Internships
At WildEarth Guardians, you have the opportunity to gain important skills in conservation work. Since conservation advocacy involves working in the scientific, legal, and policy arenas, working with WildEarth Guardians will give you an excellent opportunity to explore these fields and professions. In addition, you'll participate in our nationally recognized innovative conservation strategies that seek to mobilize citizens and decision makers to better protect our environment.
WildEarth Guardians has the following open internship positions:
---
Non-profit Administration Intern, full or part-time, this is an unpaid position
Assist the WildEarth Guardians Associate Director with administration of our organization. Work could include development, membership management, budget and finance, communications, data analysis, information technology, and event planning. Attend local music festivals and other events to reach out to the community. Learn project management skills, social entrepreneurship, lead outings, and try your hand at a variety of tasks. Review data to determine trends. Use high-end graphic programs to create informational brochures and other pieces. Learn hands-on how to run a non-profit organization and have fun doing it.

Time required: suggested 2-3 months

Location: Santa Fe, New Mexico

Skills required:
Planning and execution skills
Task Oriented
Foresees risks and has contingencies
Works well with others
Can manage without authority
Ability to oversee and coordinate multiple volunteers
Familiarity with Access databases preferred, but will train
Interpersonal relations skills
Send a cover letter to elaborate on your interests, experience, availability, or goals and a résumé (directly applicable experience not required but do include complete contact information including email and phone number) to Carol Norton at cnorton@wildearthguardians.org.
---
Spotlight on 2017 Summer Interns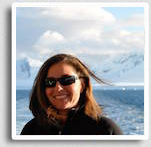 Annie Brethour is one of our summer legal interns and is a rising second-year law student at the University of New Mexico. Before law school, she earned an undergraduate degree in Marine Biology from Florida Tech and had the enviable position of working in marine mammal rehabilitation with seals, sea lions, and sea otters in California. A native of California's Bay Area, as well as Northern Alabama, Brethour is an avid traveler and has visited Antarctica (where she is pictured) and Svalbard in the Norwegian Arctic. She is excited to move to climate and energy work with Guardians.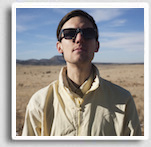 Robert Lundberg is a summer legal intern for our Wild Rivers program, where he's working to protect and restore instream flows on the Rio Grande and advance government transparency related to the environment. He's pursuing both a JD and an MS in Law and Environmental Studies from the University of Wisconsin-Madison. He's also a graduate associate of UW's Center for Culture, History, and Environment, as well as the Holtz Center for Science and Technology Studies. As if all that weren't enough, Rob is also a photographer, currently focused on the interaction of "wild" spaces and human-built water infrastructure.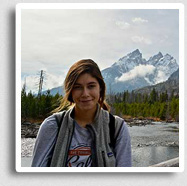 Lydia Bleifuss is a recent graduate of Lewis & Clark College in Portland, Ore., and is a summer intern for Guardians' Wild Rivers program. She has a B.A. in Environmental Studies and Surface Water Conflict Management with a focus on river development and water privatization. For the past four summers, she worked as a whitewater river guide in Buena Vista, Colo. She previously interned with Waterkeeper Alliance and volunteers remotely for the Chile-based Futaleufú Riverkeeper.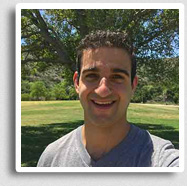 Kasra Ramez is a third-year student at Lewis & Clark Law School in Portland, Ore., and served as a Guardians summer legal intern, working with Rewilding Attorney Marla Fox on rewilding projects. He moved from Los Angeles with the goal of protecting the environment and wildlife. He has a strong passion for animal rights and believes that all living things should be free from human restraint and allowed to pursue a high-quality life.