Wildlife advocate, wilderness visionary, writer, poet, scientist. Each describes a part of Aldo Leopold's character. Leopold is also known as the father of modern wildlife conservation and the founder of wilderness movement.

Yet he is best known as author of A Sand County Almanac, and Sketches Here and There. Beyond his descriptions of the natural world, Leopold articulated an innovative idea known as the "land ethic," a new way of thinking and interacting with the land.

In the summer of 1909 a young Aldo Leopold moved to southwestern New Mexico to work as a forester cruising timber for the Apache National Forest and he fell in love with the rugged country and its beautiful ancient ponderosa pines.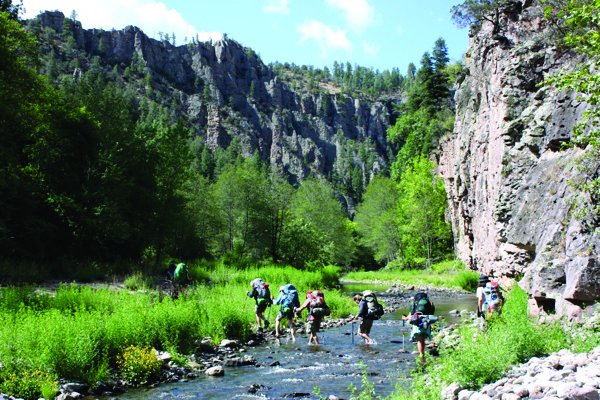 A deeply ethical and curious person, Leopold cultivated an intimate relationship with the land and its inhabitants. His land ethic, quoted below, has become a source of inspiration for millions of people seeking to live in harmony with the land.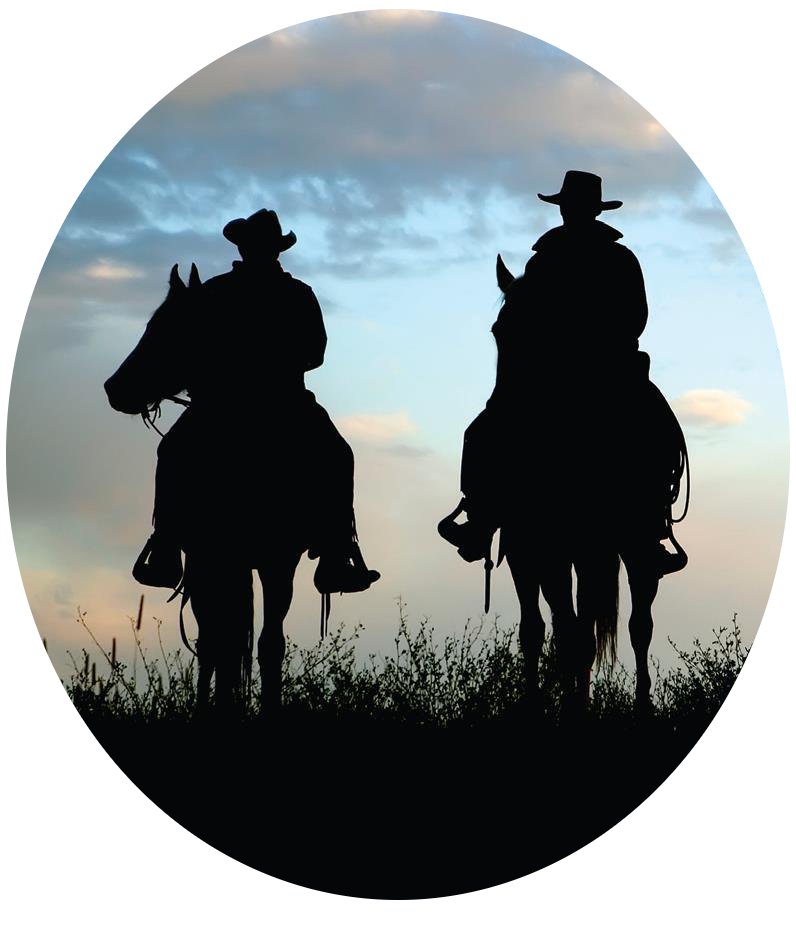 Leopold's inspiration is our inspiration. His wilderness ideal, his land ethic and his understanding of the importance of wolves are each cornerstones of the WildEarth Guardians vision for the Greater Gila Bioregion.
The last word in ignorance is the man who says of an animal or plant: 'What good is it?' If the land mechanism as a whole is good, then every part is good, whether we understand it or not. If the biota, in the course of aeons, has built something we like but do not understand, then who but a fool would discard seemingly useless parts? To keep every cog and wheel is the first precaution of intelligent tinkering. —aldo leopold

In 1924, after years of effort by Aldo Leopold, the U.S. Forest Service designated the Gila wilderness within the Gila National Forest in New Mexico as America's, and the world's, first wilderness area. The designation embodies the belief that ecological, geological, scientific, and historic values should be protected from the threat of development. The wilderness ideal is fundamentally an ethical commitment to keep wild lands wild.


Forty years later, on September 3, 1964, the desire to protect our Nation's wilderness resource was codified by the U.S. Congress with the signing of the Wilderness Act.

Today there are more than 2.2 million acres of still wild and unprotected roadless lands that surround the Greater Gila Bioregion and the adjacent Aldo Leopold Wilderness Areas. It is one of the last landscapes in the continental U.S. where such vast wildness remains. It needs to be protected. WildEarth Guardians aims to give the wildness that remains in the Greater Gila Bioregion the space to endure.

The Greater Gila Bioregion is a remarkable not only for its conservation history but also for its tremendous diversity—of habitats and species. The Greater Gila Bioregion is home to ancient yellow-bellied ponderosa pine forests, rugged river canyons with sycamore and cottonwood, and jagged volcanic peaks with spruce and fir forests along the Mogollon Rim. The Greater Gila Bioregion is also at the biological crossroads of deserts and mountains which all combine to make it an ecological cauldron with unparalleled diversity of plants and animals.

Sadly much of the diversity and dynamism of this still rich region is endangered by development and resource extraction.

WildEarth Guardians aims to give the wildness that remains in the Greater Gila Bioregion the space to endure.

The Greater Gila Bioregion can be a stronghold for wolves, jaguars and other endangered species in the Southwest in the same way that Yellowstone is a stronghold for wolves, grizzlies and other native wildlife in the Northern Rockies. However the Greater Gila Bioregion is not that stronghold today and will not become so unless our strategy is successful and our vision becomes a reality.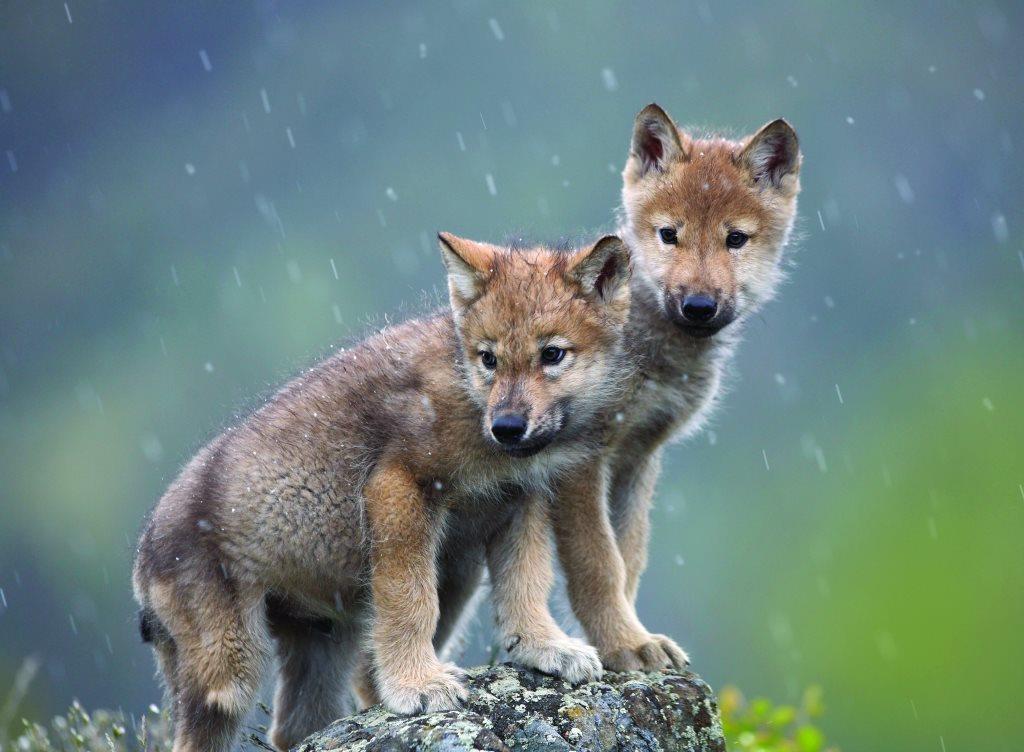 For two decades WildEarth Guardians has advocated for the protection of the public wildlands, ancient forests, Mexican wolves, and rivers of the Greater Gila Bioregion. In 2006 we decided to make a major strategic shift in our approach, choosing to work with public lands ranchers to accomplish our goals instead of fighting them. It's working. Once longtime foes, we're now working with public lands ranchers to retire grazing allotments and advocate for wilderness designations by Congress on the Gila and Apache-Sitgreaves National Forests. We intend to reduce wolf-cattle conflicts and prove that grazing permit retirement works.

Compensating federal grazing permittees to end their grazing on public lands is ecologically essential, economically rational, fiscally prudent, socially just, and politically pragmatic. It is an equitable way to resolve long-standing conflicts between domestic livestock grazing and environmental protection, recreation and other uses of public lands.

WildEarth Guardians believes in the intrinsic right of species to exist and we are committed to realizing Aldo Leopold's wilderness ideal on the remaining roadless lands of the Greater Gila Bioregion. Our ultimate aim is to protect the landscape that inspired America's first wilderness, recover the Mexican wolf—America's most endangered mammal—and give jaguars, cougars and other native carnivores the freedom to roam, thus restoring dynamism to the land.

Our strategy is elegant and simple. And our support—from ranchers, Congress, and conservation investors—is steadily growing. Already we have engaged a dozen interested ranchers and enrolled three who control nearly 150,000 acres of land.

With your support, we intend to add up to 2.2 million acres of roadless lands to the national wilderness preservation system while also retiring an equal or greater number of public land acres from livestock grazing so that wolves can roam on the landscape without conflict.
We Invite You To Join Us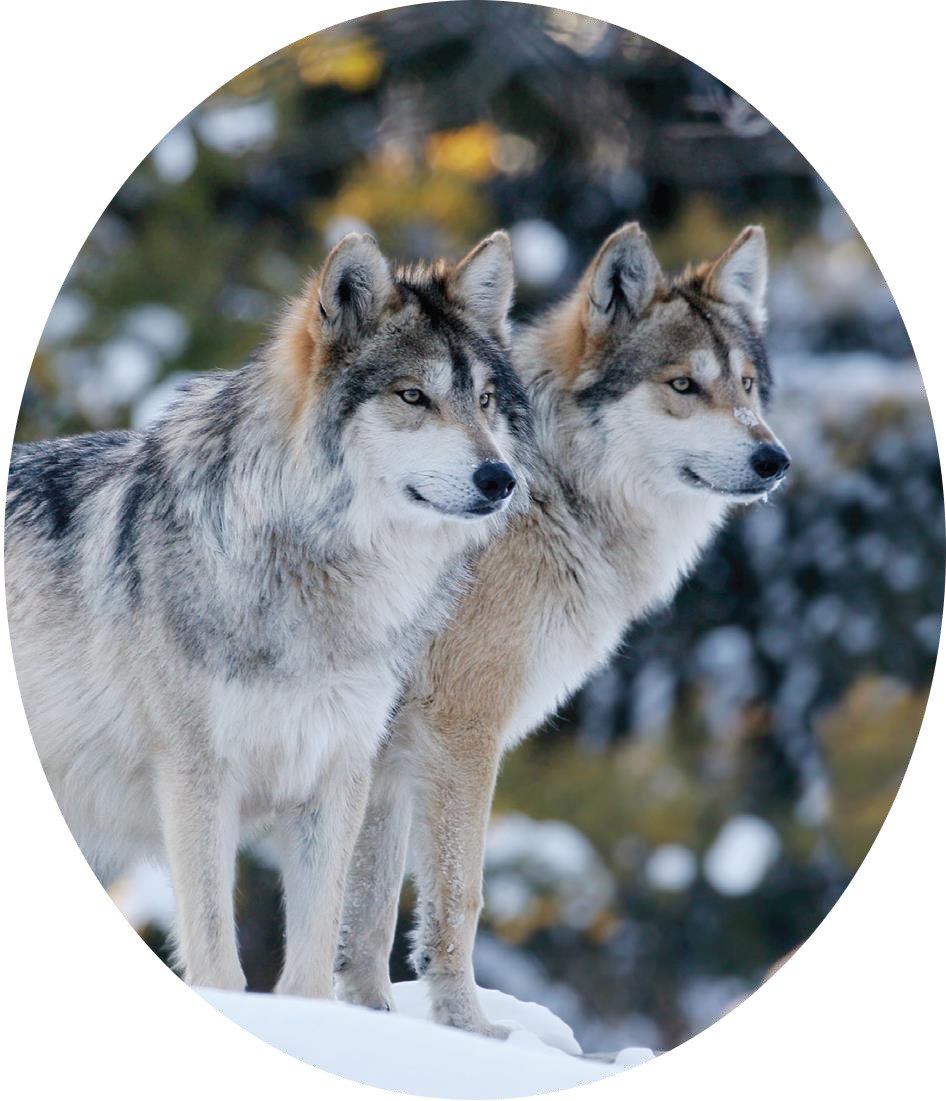 WildEarth Guardians intends to raise $10 million so we can retire permits in every corner of the Greater Gila Bioregion. This money will be used to compensate ranchers who agree to relinquish their grazing permits and support legislation to designate wilderness and permanently retire their grazing allotments.

We have already raised nearly $500,000 in order to make payment and administratively close our first allotment. You can make a contribution directly to our restricted escrow account from which rancher payments are dispersed. We also need to raise $200,000 to support our annual program needs, which entails engaging ranchers and rural communities, and developing relationships and building trust.

Protecting the Greater Gila Bioregion and its Mexican wolves is one of the greatest conservation opportunities of this decade.

Your contribution to WildEarth Guardians' Greater Gila Campaign will help protect one of America's most important conservation landscapes and create a new social consensus about how we can coexist with native carnivores.
Saving [large carnivores] requires a series of large areas from which roads and livestock are excluded, or in which livestock damage is compensated. Buying out scattered livestock ranches is the only way to create such areas. —aldo leopold

Take Action Today
Campaign Details
| | | |
| --- | --- | --- |
| Info, Fact Sheets and Reports | Newsroom | Campaign Links |