When it comes to salmon recovery, removing dams grabs the headlines, and when it comes to forest health, wildfire and thinning projects are in the spotlight. But there is an intersection between these issues that's equally important, if not yet considered front-page news: reclaiming unneeded forest roads. The Forest Service is likely the largest road management entity in the world, responsible for more than 372,000 miles of forest roads – enough to take you to the moon and more than halfway back again.
Decaying, unmanaged, under-maintained roads are a top threat to endangered salmon and to clean drinking water. National Forests provide the primary drinking water supply for 123 million Americans in nearly a thousand communities. Too many roads, especially undermaintained roads, results in too much stream sedimentation. Reclaiming unneeded roads is often cheaper than upgrading water filtration systems.
Roads aren't just damaging to clean water, they are also a primary cause of habitat fragmentation, chopping core habitats for grizzly bears, elk, wolves and other species into smaller and smaller chunks. Along with the roads come weeds, pests and pathogens, as well as more and more people. Every road we build into the backcountry takes away the quiet, wild places that are so critical to wildlife and humans alike. Road reclamation on the other hand, is the first step towards rewilding these damaged landscapes.
But things are improving. In 2008 a severe and extraordinarily damaging storm system hit the Pacific Northwest, blowing out hundreds of forest roads, and dumping tons and tons of sediment into salmon streams and into municipal water supplies. In response to strong advocacy from Wildlands CPR (which merged with and became part of WildEarth Guardians in 2013) and the Washington Watershed Restoration Initiative, Congress created and funded a new Forest Service Legacy Roads and Trails Remediation Program to try to prevent such storm-related road failures in the future. The Forest Service received $40 million in funding during that first year, with the money dedicated to addressing road-caused stream sedimentation. In the eight years since, they've received nearly $390 million total.
Though funding has varied from year to year, the program has made enormous strides, as outlined in our 2013 report, "Restoration in Action: The First Five Years of the Legacy Roads and Trails Program." From its inception in 2008 through 2014, Congress appropriated $350 million to Legacy Roads and Trails. With these funds, the Forest Service has:
Decommissioned 5,992 miles of unneeded roads to reconnect habitat and greatly reduce the delivery of sediment to streams;
Maintained and/or storm-proofed 15,463 miles of needed roads to increase their ability to stand-up during powerful storms and ensure safe access;
Restored fish passage at 965 sites to provide fish and other aquatic species access to more than 1,000 miles of upstream habitat;
Constructed or reconstructed 136 bridges for safety;
Upgraded or fixed 4,091 miles of trails to guarantee recreationists can use the areas they love;
Created or maintained an average of 800-1,200 jobs annually; and
Reduced annual road maintenance costs by approximately $3.5 million per year.
Legacy Roads and Trails is a highly effective program, but it is also one that is constantly on the chopping block because it costs money. WildEarth Guardians now leads the national advocacy for Legacy Roads and Trails. To learn more about the program, and how it's helped in your region, check out the full Legacy Roads and Trails Five Year report or click on some of the other links below.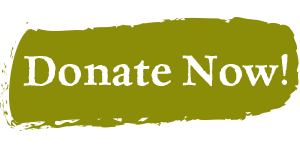 Take Action Today
Campaign Details
| | | |
| --- | --- | --- |
| Info, Fact Sheets and Reports | Newsroom | Campaign Links |